This Christmas, South Mill Arts is delighted to bring the most beloved of all pantomimes to the stage…Cinderella!
Due to public demand, the team behind the spectacular success Jack & the Beanstalk, are returning.
Writer/director Ian McFarlane, and a cast of all singing and dancing West End performers, will present this jewel of a fairy tale classic…with a few magical twists.
Let's meet the cast…
Introducing….ELLA (famously known as Cinderella!), played by Etta Williams. Etta is delighted to return to Bishop's Stortford, after starring as Jill, in last year's Jack & the Beanstalk.
She has been touring the country, in the stage adaptation of best selling children's book Zog, and can't wait to be spending the festive season at South Mill Arts.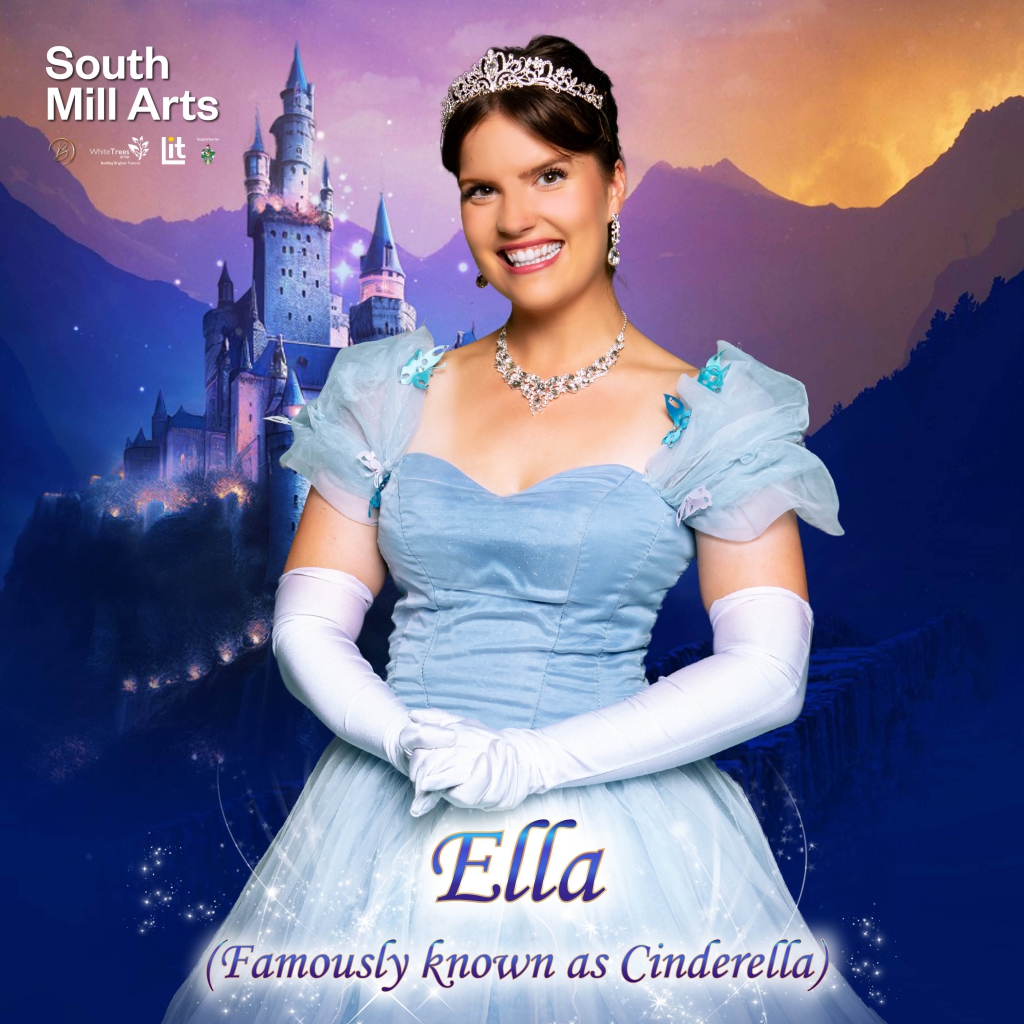 You won't forget SORBET & SEMOLINA (The Wicked Stepsisters!) played by Aimee Moore and Lauren Chinery.
Aimee recently appeared in Beauty and the Beast, at The London Palladium, and has performed across the country in shows like Cats, Saturday Night Fever and Hairspray. 
As for Lauren, she spread her magic as Fairy Goodwin, in Jack & the Beanstalk last year at South Mill Arts. Now she's back and showing her wicked side! Lauren has appeared in the West End, playing the title role in Miss Nightingale, and recently toured the UK in Dreamboats & Petticoats.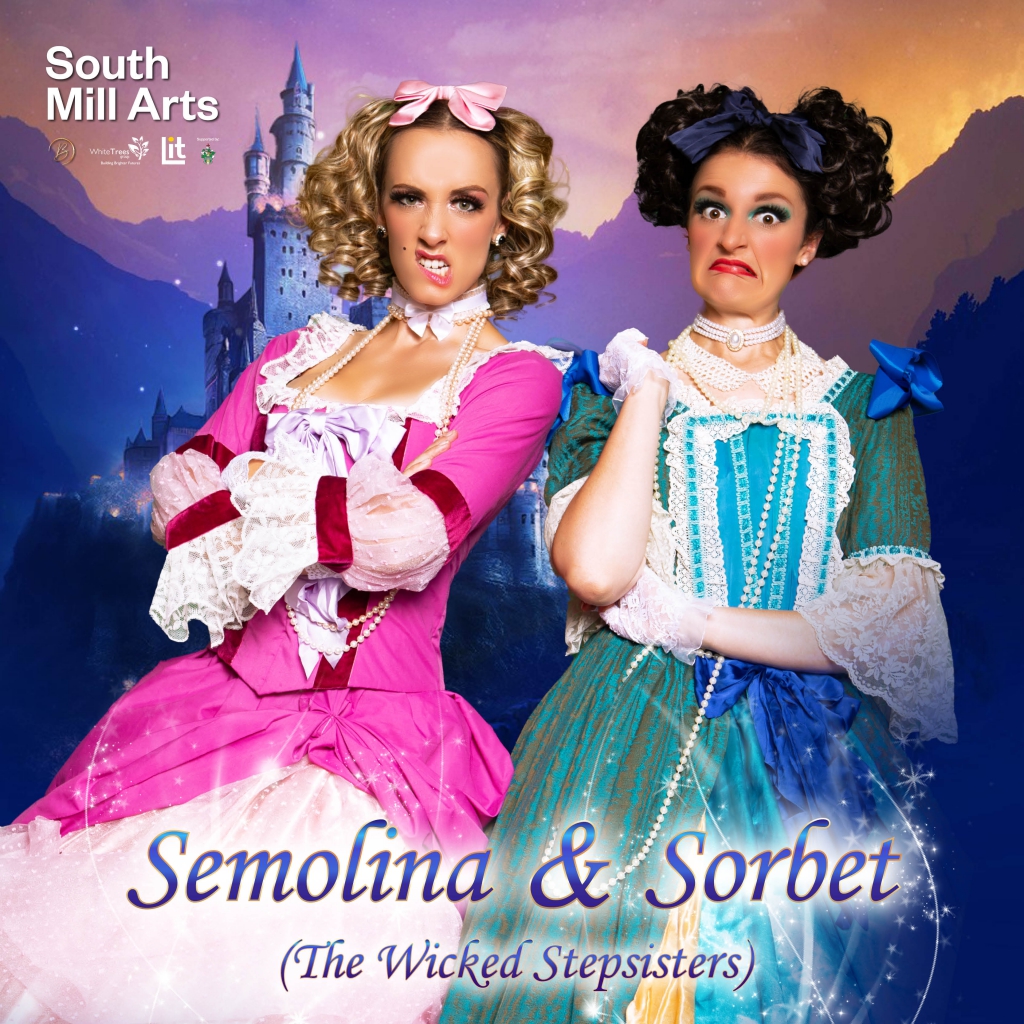 Take a bow to meet PRINCE CHRISTOPHER (known as Chris to his friends) played by Alastair Hill.
Audiences are sure to remember him as last year's deliciously wicked villain The Crooked Man, in Jack & the Beanstalk.  This year he takes on a much friendlier role!
With roles in Saturday Night Fever, and Around the World in 80s Days under his belt, he has recently been touring the UK and Asia in Titanic. He is very excited to return to panto, almost as soon as he steps off the plane!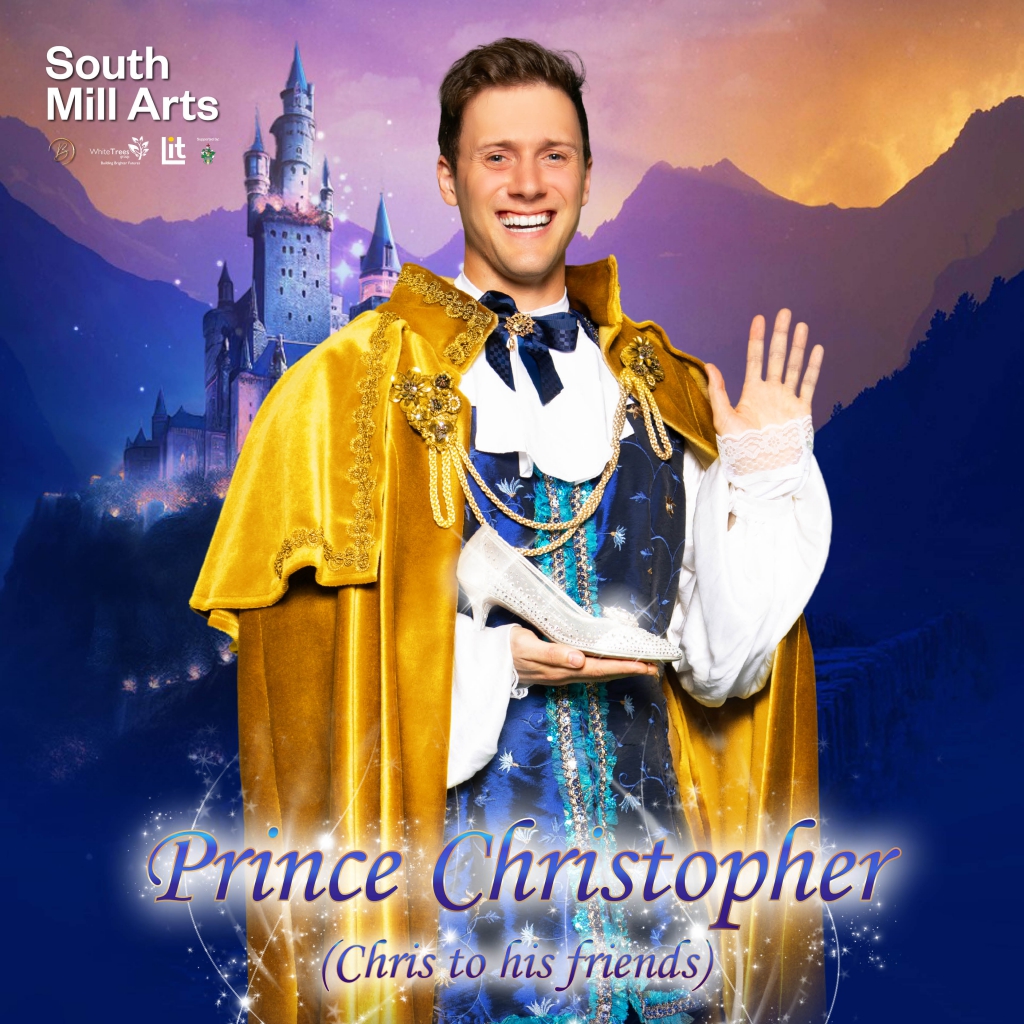 Last but not least is BUTTONS (holding it all together) played by Matthew Kellett.
Matt is excited to return to South Mill Arts, after appearing last year as Dame Trott. He has toured the UK extensively, most often with The National Gilbert and Sullivan Opera Company and Charles Court Opera, performing lead roles in the works of Gilbert and Sullivan. Most recently, Matt appeared in London at the prestigious Opera Holland Park, taking the lead in Ruddigore.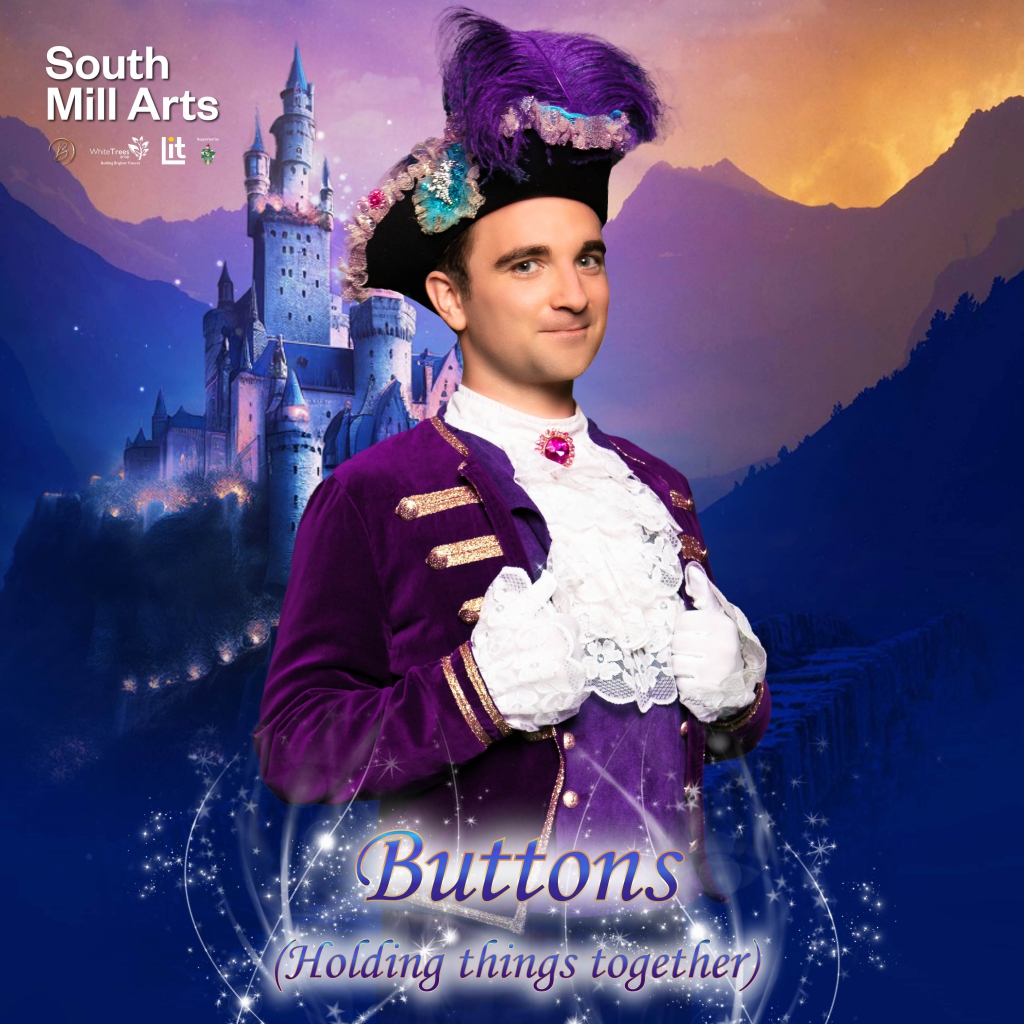 With a stellar cast, Cinderella is sure to be an adventure for the whole family to enjoy this festive period.
Christmas at South Mill Arts is sponsored by White Trees Group.  Our Premier Sponsor is Building Brighter Futures for vulnerable young people.  White Trees Group operate Children's Residential Care Homes and SEN School sites throughout Hertfordshire & Essex.  If you would like to find out more or hear about their recruitment opportunities, head to www.whitetrees-group.co.uk.
Introducing our second sponsor, Lit Fibre, bringing its ultrafast, full-fibre broadband with quality customer service to Bishops Stortford!  Lit Fibre helps make people's lives run smoother at amazing value for money.  Please head to litfibre.com to sign up, or to register your interest so you can keep up to date with their latest offers.
Cinderella will be performed at South Mill Arts from Saturday 9th December – Tuesday 2nd January at various times.  Click Here for tickets. 
Prices start from £18.50.