Our Trustees
We have a fantastic team of Trustees who support all that we do at South Mill Arts.
Deirdre Glasgow Chair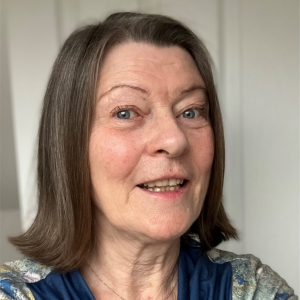 Deirdre has lived in Bishop's Stortford for over 40 years and enjoys living and spending time in the Town. She is Chair to the Trust.
She has been involved in education all her life and believes strongly in long life learning.  She has worked across a number of schools as a teacher, executive headteacher and consultant. She was a local headteacher, before retiring and now has more time for other outside interests, including volunteering at South Mill Arts (SMA) as a trustee and usher.
The arts and our heritage are very important to Deirdre and she is passionate about the vital role they play in the development of our growing Town. She strongly believes in the long term future of SMA and recognises the importance that the wider public play in ensuring that SMA continues to sit at the heart of the local community and is the focal point of choice for cultural, social, historic, artistic and outreach activities in Bishop's Stortford and the surrounding area. 
Steven Connors Vice Chair
Steven is a local resident and has lived or worked in Bishops Stortford for over 30 years. He is currently the Vice Chair of the Trust.  His professional life has been in education and he is now a freelance consultant In School Improvement, working mainly in London.
The Arts, particularly theatre and cinema, have always been a significant part of his life. He is absolutely committed to South Mill Arts enriching the cultural life of the local area as well as significantly developing the museum to make the towns heritage accessible. He is very supportive of the Trusts outreach work with schools.
He believes SMA needs to be continue to outward looking and leading the debate on Arts and Museum provision locally.
Patrick Brennan
Patrick is an experienced trustee having served on another board for nine years during which time he was treasurer and was appointed Chair in his final three years.
He brings this background together with over 40 years in banking and financial services experience to South Mill Arts.
He believes that a rich cultural life and the arts in all its forms should be accessible to all. It should also be central to the life of a local community – telling its story and creating opportunities for new ones to be made and told.
Patrick lives a short distance from Bishops Stortford and hopes the knowledge gained in his past career helps him contribute to running the Charity in a viable and sustainable way.
Graham Pettit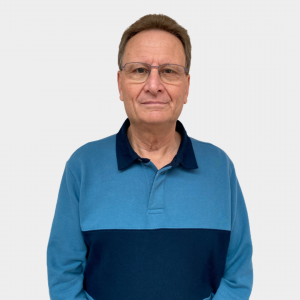 Graham is an experienced non-executive director and trustee in both the private and third sectors of the UK, with a track record as a strategic, performance, financial and risk management advisor. As a consultant and executive level manager, he has been involved in successfully designing and implementing complex transformation and business/service enhancement projects focused on delivering value, sustainability and sound governance.
He has 7 years of previous experience as a Trustee, Director and Chair of a small national charity for children with special needs and 3 years as a Founder/Trustee of a new CIO involved with critically and terminally ill children. He was previously an international banking professional with 3 leading Financial Institutions and involved with professional advisory services to banks and SME's.
Graham has been a resident of Bishop's Stortford for 38 years and involved with several local community organization's. He sees SMA as the natural hub and collaborative centre for outreach in heritage and the arts and feels strongly about sustaining its cultural importance and social contribution to the community.
Valina Bowman Burns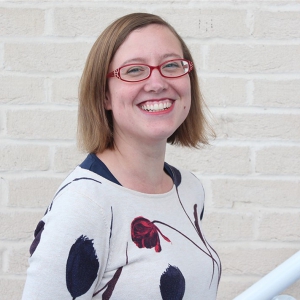 Valina Bowman-Burns is a history enthusiast and has experience working and volunteering in museums, archives and heritage locations.
Her work has a strong education and engagement focus. She believes in the potential of museums to bring together people and communities and contribute to happiness and wellbeing.
Valina lives in Essex, but enjoys being close enough to Herfordshire to visit regularly. She enjoys theatre, music and the arts as well as frequent museum visits.
Elizabeth Phillips
Elizabeth has spent her working life in pensions communications, staff training & development and adult learning.
She has a lifelong love of history, the theatre and music.  She especially loves visiting museums and art galleries wherever she travels. She likes to learn new things and her current interests are studying French and learning how to play the mandolin.
Elizabeth has lived in Bishops Stortford for 30 years and is passionate about the roleSouth Mill Arts has in our community, enabling residents to enjoy all forms of the arts on their doorstep and to understand their town's heritage through the work of the Museum.
Yvonne Estop
Yvonne is a town planner, with a specialism in the urban design of town centres and new housing, and spent a career in local government, as well as a role with Design South East. She has been involved in community engagement with some major developments in Stortford. Yvonne has lived in Bishop's Stortford for five years.
As well as a passion for theatre, music, dance, cinema and architecture, Yvonne has always had a creative involvement with visual arts, as an artist, furniture designer and photographer. She has participated in exhibitions as a member of Herts Visual Arts. She sees huge potential for South Mill Arts and its cultural leadership role in a growing town.
Michelle Brinklow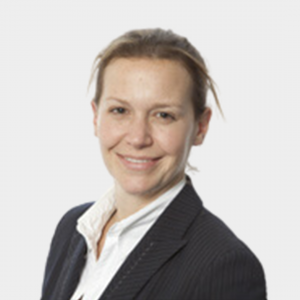 Michelle is a Managing Director/owner and head of a Human Resources (HR) consultancy team.  Michelle is a Chartered Member of the Chartered Institute of Personnel and Development with over 21 years consultancy experience.
Michelle also holds business management qualifications and is a HR generalist dealing with all aspects of HR including, discipline, grievance, TUPE matters, redundancy, HR management and training.  Michelle's background encompasses a variety of industries within the private and public sectors.
Gina Thomas
Gina has a background in events and marketing in the charity and not for profit sector. Having grown up in the town and now living locally with her family, she has a passion for all things Bishop's Stortford and believes the town has a huge amount to offer.
For the last 4 years Gina has been working for the Bishop's Stortford BID on a part time basis as the BID Manager. This involves working with town centre businesses from all sectors to promote everything that is happening in the town, support businesses, put on footfall boosting events and look at the town as a whole with placemaking plan.
The opportunity to join South Mill Art as a trustee and to help play a small part in ensuring the continued success of such an important venue in Bishop's Stortford really appealed to Gina.
Teresa Di Falco
Teresa has lived in Bishop's Stortford for over 20 years and has 25 years' experience in banking and financial services, specialising in strategy, regulation and risk management.  Teresa believes the skills she has gained during her career can positively contribute to South Mill Arts and the Board.
She is passionate about theatre, cinema, music and museums and believes South Mill Arts has much to offer the local community.  Teresa has made extensive use of South Mill Arts over the years and is excited to be able to contribute to its next stage of development.