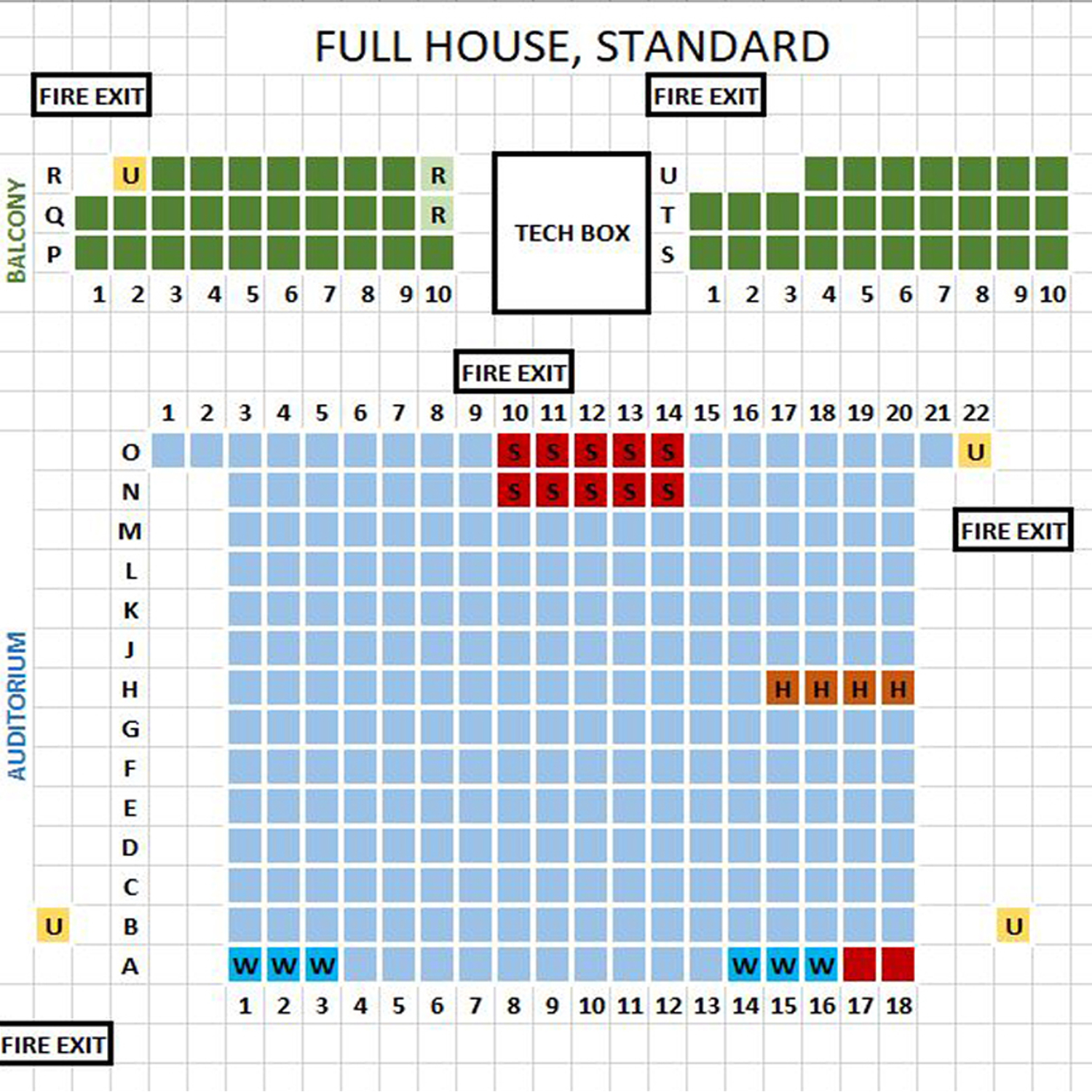 Row A and B are on the floor (not part of the rake)
Row C is still on floor but part of the rake
From row D is rake seats
Please note this is not the case for all events and is a guideline only.  In some instances the seating arrangement will change. 
For more information about our Auditorium visit the venue hire section of the website.