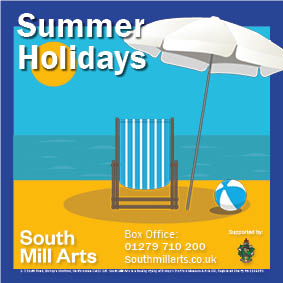 This summer at South Mill Arts, all families are welcome to enjoy shows and events at their local arts centre.
During the holidays, we introduce our Victorian-inspired activities.  It is a great way to learn how Victorians spent their day-to-day life.  The museum offers drop-in children's activities from 10am – 2pm, for just £1 per child with no need to book.
Relax like The Victorians is held from the 25th – 27th of July.  There will be the chance to dress up for a photo, try out the original 3d viewers and make a spinning picture toy.
Continuing on the 15th – 17th of August, we Wash Like The Victorians! Use the washtub, dolly and mangle then make a wooden peg character to take home.
Finally, Play Like The Victorians is being held from the 22nd – 24th of August where children can try out Victorian toys and make some for themselves!
Also at the museum, we look forward to story time for children aged 2.5 – 5.  Taking place on Wednesday 2nd August, children can enjoy a story as well as some colouring.  No need to book- just turn up.
Finishing off the summer holidays, South Mill Arts welcome back Horrible Histories with their new show, Barmy Britain, on the 30th and 31st of August.
We all want to meet people from history, the trouble is everyone is dead! So Barmy Britain is back with the hit West End show, full of crazy new characters and rude new rulers from Britain's barmy past! It's going to be horrible!