Bishop's Stortford Kung Fu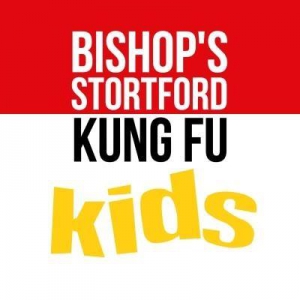 Bishop's Stortford Kung Fu is launching a new Children's Kung Fu Class.
Free Open evening on Tuesday April 26th at the South Mill Art Centre.
At Bishop's Stortford Kung Fu we teach children from the age of four upwards.
Our goal is to teach your child the skills to become a "Black Belt in life". Through our age specific classes we teach the necessary life skills of  self-discipline, focus and respect. Increasing your child's confidence and self esteem.
Our experienced instructors teach a style of Kung Fu that is perfect for your child in a fun and friendly environment.
Special Offer
1st Month Free
10% off for life first 10 students
Class information
Maximum 15 of students per class and each class is age specific.
Panda 4 – 5 Year Old – April 26th 4:15pm – 5:00pm
Tiger 6 -8 Year Old – April 26th 5:30pm – 6:30pm
Dragon 9+ Year Old – May 3rd 5:40pm – 6:35pm
Parent Testimonial
"The instructors are great with the kids! Good exercise, discipline and focus, definitely recommend the class. Our daughter is really enjoying gaining her tip stripes each week, a real sense of achievement for her. Most importantly she's learning valuable skills in how to defend herself. It has really boosted her self confidence."
Website
https://bishopsstortfordkungfu.com/kids-kung-fu
Booking Email
bookings@bishopsstortfordkungfu.com
Booking Contact Number
07305209460
Class information

Maximum 15 of students per class and each class is age specific.

Panda 4 – 5 Year Old – April 26th 4:15pm – 5:00pm

Tiger 6 -8 Year Old – April 26th 5:30pm – 6:30pm

Dragon 9+ Year Old – May 3rd 5:40pm – 6:35pm
Bishops Stortford Kung Fu

https://bishopsstortfordkungfu.com/kids-kung-fu