Bishop's Stortford Museum
Open Hours
Mon-Fri,  10am-5pm
Saturday 10am-4pm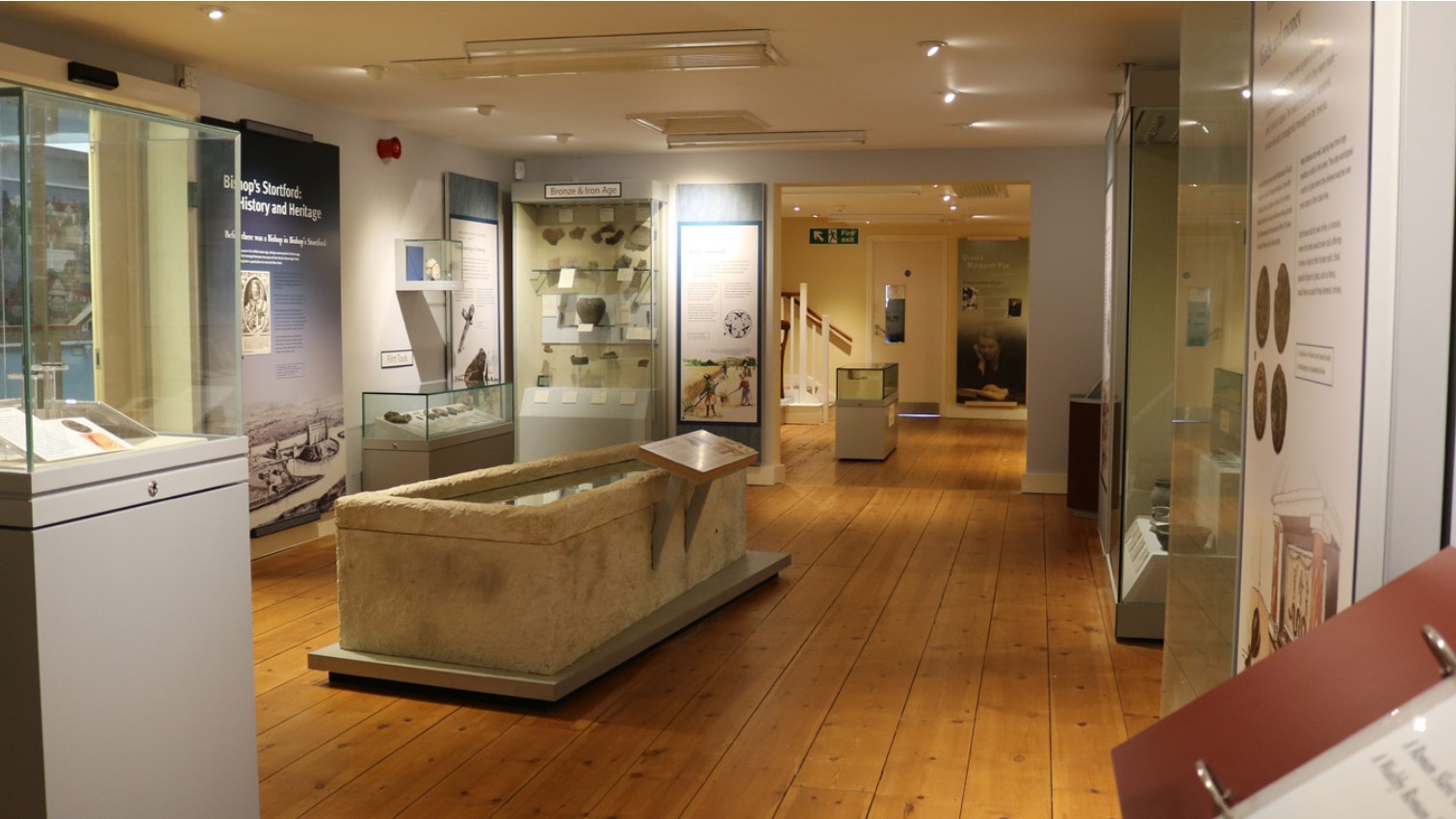 Contact Us
01279 710204
museum@southmillarts.co.uk
Bishop's Stortford Museum opens the doors to the fascinating history of the town and surrounding area.  With our mix of family friendly local history displays, holiday activities and themed walks and talks, we have something to offer the whole family.   If you want to explore the history of the town even further why not pick up a Town Trail – they are free and available from the Museum and Tourist Information Centre.  You can add a treat to your visit by taking a break in our Maltings Bar, themed to celebrate the town's industrial heritage, which stocks a range of hot and cold drinks, snacks and Tiptree cakes.
ARCHAEOLOGY AT WHITTINGTON WAY
We are currently hosting a display provided by our good friends at Oxford Archaeology East on the first floor of the museum.  The display gives an overview of the work that they carried out at Whittington Way in the latter part of 2019.  Excavations like this are really transforming our understanding of the early development of Bishop's Stortford and we are delighted that we are the first local venue to host the display.  We have created a small virtual version of the display below so that you can keep yourself up to date with this latest development even if you are unable to visit in person.  There is a video that accompanies the display that you can view on the Oxford Archaeology East YouTube channel by clicking here.
Object of the Month
Over the last two years the museum volunteers have written some fascinating feature articles for the Bishop's Stortford Independent Newspaper.  We have added the back catalogue of articles to our website to form an on-line archive – as each new article is published it will be added to this great local history resource.
The Museum in Your Own Home!
Although we are now open again some of you may still prefer to visit us from the safety of your own home (or phone) using our virtual tour of teh 2nd floor museum display.   When you are in the tour you can "grab" the background with a left click of your mouse and pull the background to the left, right, up or down to look around.  As you do this you will see icons embedded in the image.  "Arrow" icons are to help you move from one area to the next, "i" icons display information when you hover your cursor over it.  You can toggle between regular and full screen with the square icon at the top left corner of the tour.
Latest from themuseum Stortford
Although we can't be open just yet you don't need