The Paramount theatre school for stage and screen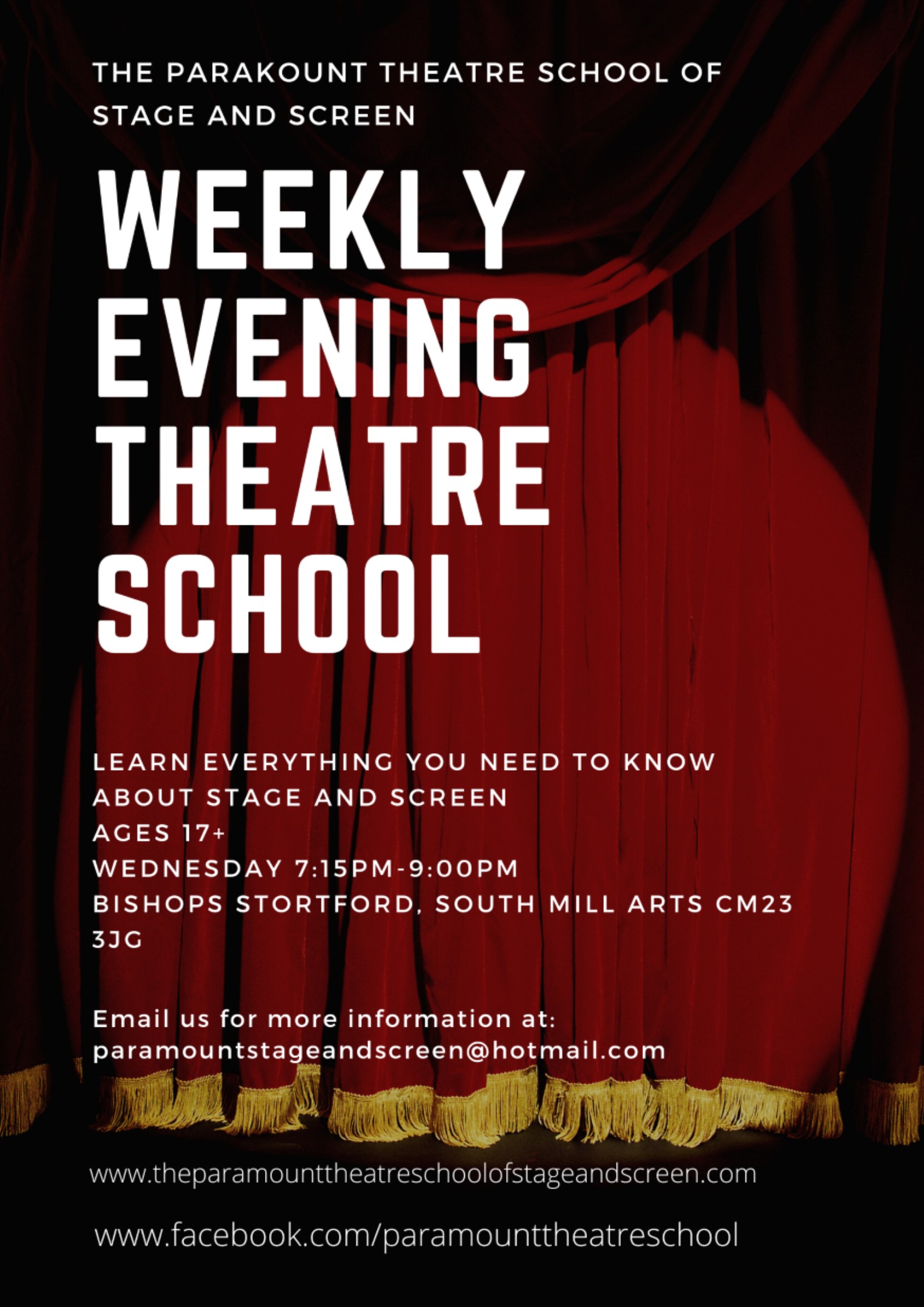 The Paramount theatre school of stage and screen is an ideal Theatre School for students to build a solid foundation and prepare for a career in the industry.
From jointing our class students will also benefit from the option to join our acting agency where they can get future acting experience, get their professional headshots and film reels and also get their LAMDA qualifications.
Within the acting class itself we will be working towards a short term production, a full yearly production and also working towards the basics of acting such as expressions, improvisation, accents and much more.  This mixed ability class will be jam packed with knowledge.
Details:
Wednesdays (weekly) 7:15-9:00pm
This class is an acting class for adults (18+)
Contact Fleur Turnbull on 07367808444
Website: www.paramountstageandscreen.co.uk