Box Office open Mon-Fri, 12pm to 3pm, or email enquiries@southmillarts.co.uk
It's the all new, same old us!
On the 24th August 2020 we officially changed our name from the Rhodes Arts Complex to South Mill Arts thereby opening a new chapter in the story of arts, heritage and community events in Bishop's Stortford.  So, why the "all new, same old us"?
All new
If you are familiar with Bishop's Stortford you cannot fail to notice how the town is changing and evolving as we all prepare to step into the third decade of the 21st century together:  There are more of us, we are coming from from increasingly diverse backgrounds and we have an ever widening set of interests and likes. We (the staff and trustees) want to make sure that as out town grows we keep up with it, walking with it every step of the way into our shared future.
To make sure that we can do this, we have spent time over the last two years updating our governance arrangements, reviewing our programming to reflect changing tastes and needs and continually seeking to improve the quality of our facilities.  As part of this process we felt that the time was right for us to choose a new name that was in keeping with this forward looking vision.
A New Chapter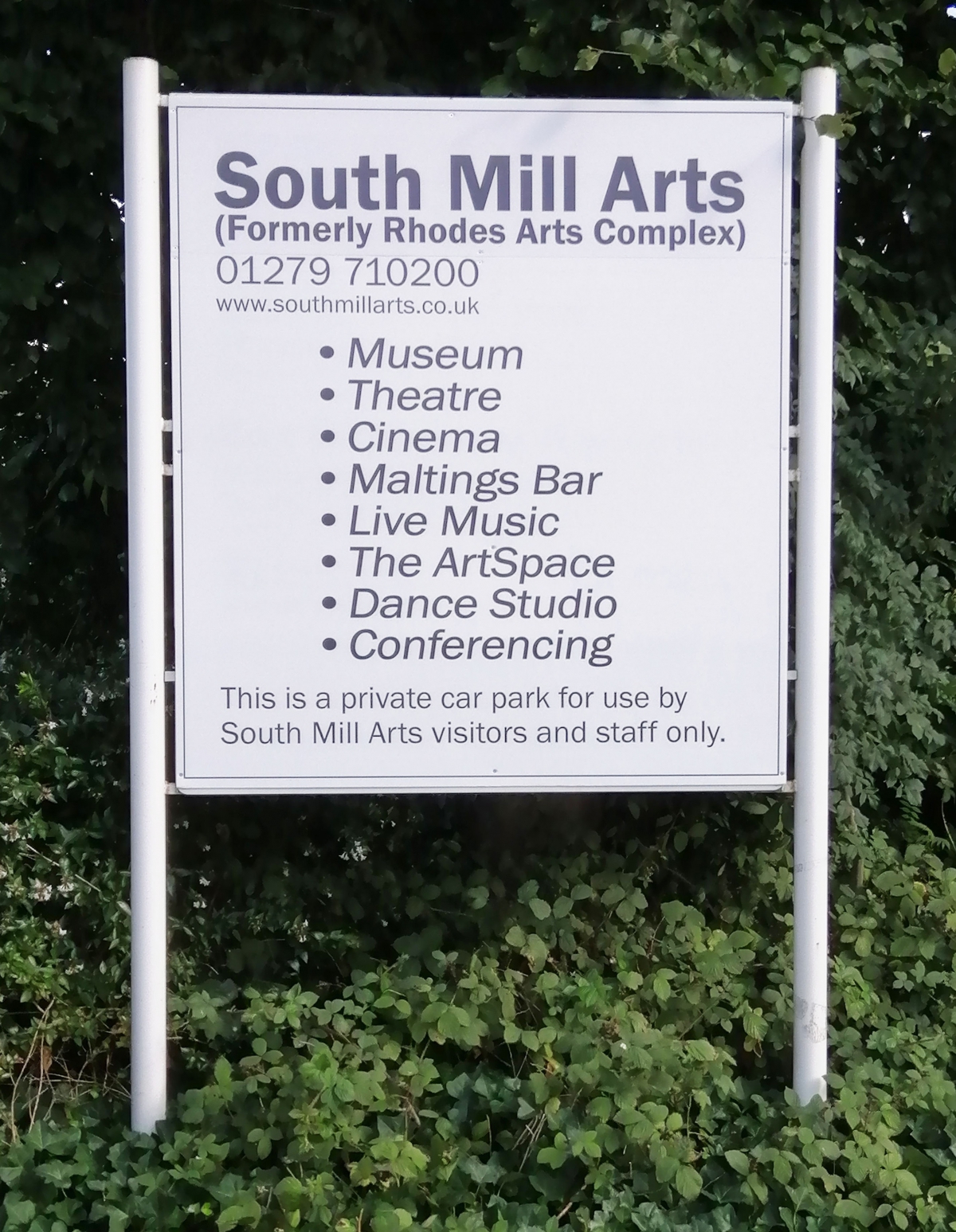 Same old us!
For nearly 60 years we have been at the heart of our community entertaining, educating and supporting local people.  Since opening we have had well over a millions visits from people who have been able to enjoy arts, history, performance, literature and a multitude of family occasions.  People have taken their first steps on to a stage with us, seen their first real show, met their true love, started new careers here, discovered amazing things about their town, caught up with old friends, made new ones and had cake (lots of cake!)
Through all the ups and downs, trials and triumphs we have loved sharing every minute of it with you and regardless of whether you have been with us since the beginning back in '63 or have only just discovered us you will always find us here with the "same old" friendly welcome that you have always had.
WE NEED YOUR HELP 
The CV-19 pandemic has put the whole of the UK's arts and heritage sector under huge financial pressures.  Unfortunately we are not exempt from this and are having to try and steer a safe course through some very troubled financial waters. Please help us make sure that when this is all over we are still here, bringing you the best in community theatre, art and local history.
There are three ways you can help us; you can make an on-line donation, you can sign up to the East Herts Community Lottery (we get 60% of your ticket price and you get the chance to win up to £25,000) and finally, you can make sure that when we re-open you come back to enjoy our museum displays, great shows and see all of your friends in our regular classes and groups.
You can make your on-line donation by clicking on the button below
Thank you, your support is very much appreciated.